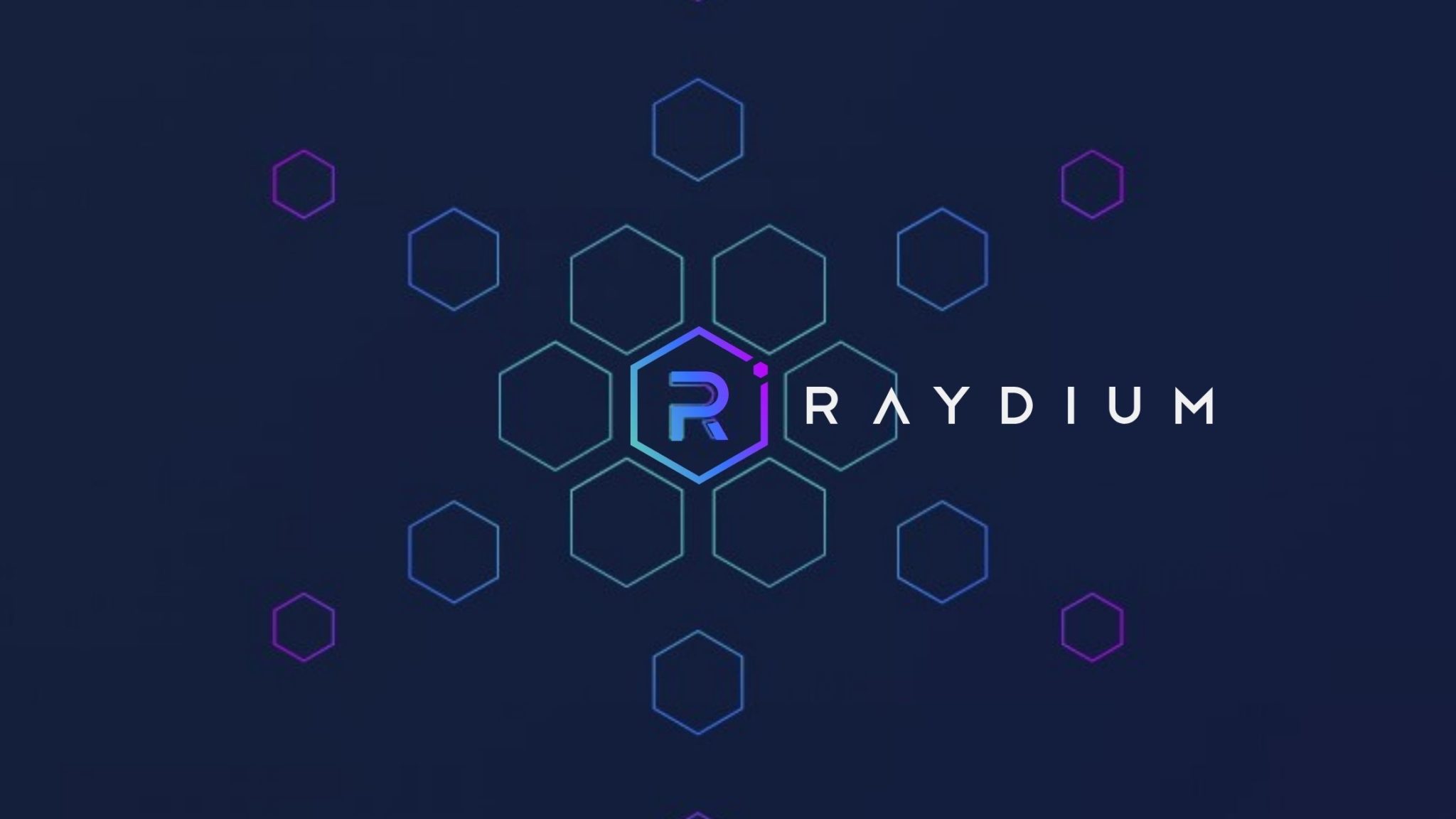 What is Raydium?
Raydium is an Automated Market Maker (AMM) built on the Solana Blockchain that offers on-chain liquidity to the central limit order book mechanism. Using Serum Decentralized Exchange (DEX) data to enable fast trading, liquidity sharing and new features for profit The protocol will work as a bridge for projects that want to expand to Solana and Serum.
Through the process, Raydium will become a platform that will enable further development with its partners, its own platform, and the entire ecosystem.
Why is Raydium outstanding?
Faster and Cheaper: Given the impressive transaction processing speed and costs of the Solana blockchain, the platforms built on top of it fully benefit.
The central order book for liquidity: Raydium provides on-chain liquidity to the central limit order book of the Serum DEX, which means Raydium allows access to the order flow and liquidity of the entire Serum ecosystem.
Smart Interface: Users can place limit orders and have more control over their trading.
Features of Raydium
Trade & Swap: Users can use the trade feature thanks to the ability to link to the order book of Serum. In addition, the swap feature on Raydium is the same as that of regular Dex exchanges.
Get rewarded RAY: As DEFI platforms, when users Stake or Add Liquidity to Raydium, they will receive a reward of RAY Token. In addition, many more features are being implemented to bring various forms of reward to the community.
Multi-integrate platforms: Raydium has the ability to integrate well with other platforms on Solana's ecosystem to cooperate and create development motivation for partners.
Fee mechanism on Raydium
Every transaction will be charged a 0.25% fee on Raydium including:
0.22% is deposited back into the liquidity pool and serves as a reward for LP.
0.03% is sent to the staking pool and serves as a reward for those who stake their RAY token.
Token Allocation
Mining Reserve: 34% – 188,700,000 tokens
Partnership & Ecosystem: 30% – 166,500,000 tokens
Team: 20% – 111,000,000 tokens
Liquidity: 8% – 44,400,000 tokens
Community & Seed funding: 6% – 33,300,000 tokens
Advisors: 2% – 11,100,000 tokens
Roadmap
Q4 2020
Idea and project scope Protocol development and iteration on testnet
1st quarter of 2021
Completed development of liquidity pools and staking, mainnet launching.
Launch of website and platform Development of cross-chain swap.
2nd quarter of 2021
Research on additional market-making models and features when collaborating with other protocols
3rd quarter of 2021
Oracle to improve market formation Ideas governance model in collaboration with partners
Investors & Backers
Solana, Serum, Bonfida.
Core Team & Advisors
AlphaRay leads overall strategy, operations, product direction and business development for Raydium. With a background in algorithmic trading in commodities, Alpha transitioned to market-making and liquidity providing for cryptocurrency in 2017 and hasn't looked back. After diving into DeFi in the summer of 2020, Alpha saw a market need for an order book AMM to aggregate liquidity, and with the release of Serum, pulled together a team of experienced trading developers to tackle the problem head-on.
XRay is Raydium's Chief of Technology and Dev Team leader. X has 8 years of experience as a trading and low latency systems architect for both traditional and crypto markets. X designs all of Raydium's systems and infrastructure as needed.
GammaRay heads up marketing and communications while also playing a key role in strategy and product direction. Gamma spent a large part of his career at a leading data analytics and market research firm, working on both client engagements and corporate marketing. Prior to Raydium, Gamma's focus within cryptocurrency has been technical analysis and discretionary trading
Where to buy RAY?
Users can buy directly on Binance, FTX, Gate, MEXC, Crypto.com Exchange.