Blockchain cybersecurity company CertiK has raised $80 million in a Series B2 funding round led by Sequoia Capital China that pushed its valuation to nearly $1 billion, the company announced in a blog post.
The round marks CertiK's third round of funding within four months, with total investments coming in at just above $140 million.
Other participating investors included Tiger Global, Coatue Management and GL Ventures, a venture capital arm of Hillhouse Capital.
The company's active monitoring platform Skynet detects and protects blockchains from cyberattacks. CertiK also offers the Security Leaderboard, a security ranking platform for blockchain protocols and decentralized finance (DeFi) projects.
"CertiK is on a mission to globally secure the crypto world of blockchains and smart contracts. CertiK has already demonstrated this through tremendous growth of its business, and support of security audits for a large volume of over 1,800 clients so far," the company said in its blog post.
CertiK said its revenue has grown by 20 times over the past year. The company has quadrupled its headcount over that period. CertiK recently hired Dr. David Tarditi, a veteran of engineering and research teams at Microsoft, to serve as engineering vice president.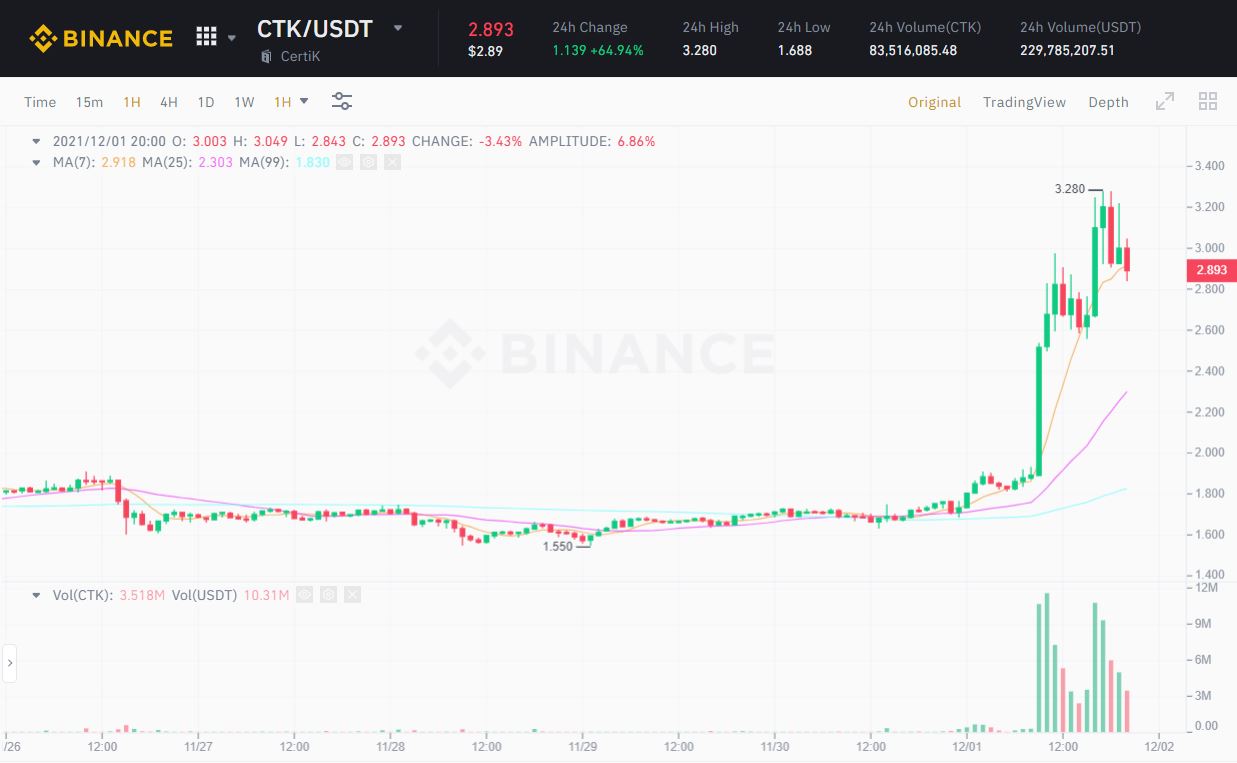 Blockchain security companies have become popular among venture capital investors. Investments have increased more than 10 times over the past year to surpass $1 billion, according to Crunchbase data from August. Security and compliance startup Fireblocks contributed $310 million of the total after its fundraising in July.